Content Audit Resources: Sitemap Generators and Link Checkers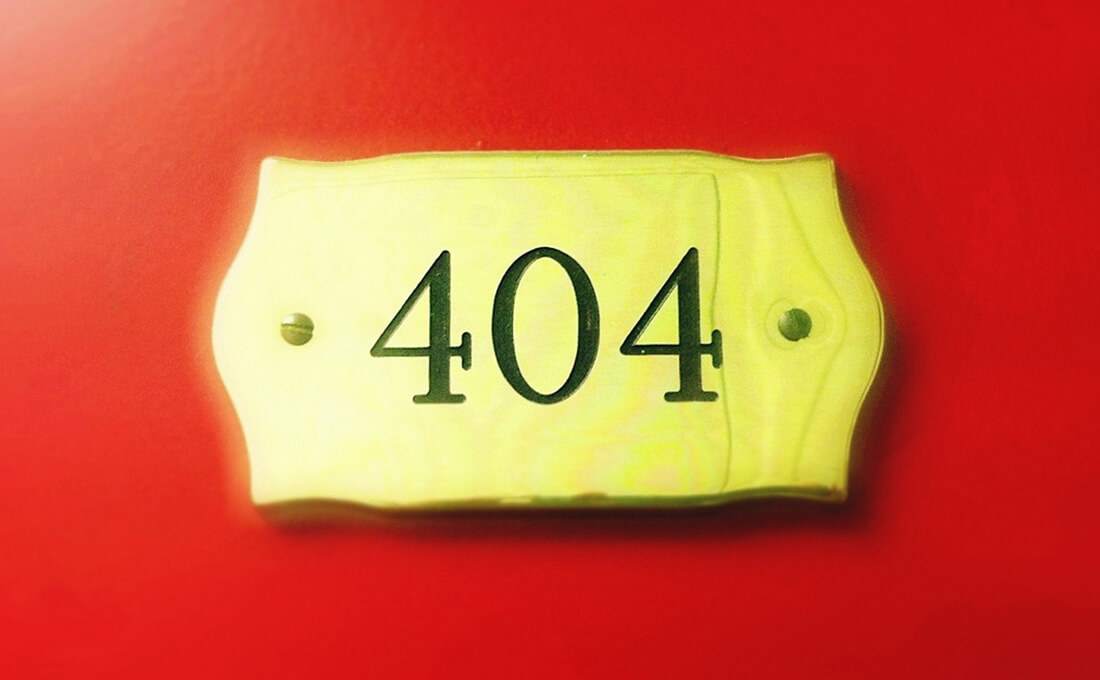 One of the first steps in performing a content audit is to document all the pages you currently have in your website. This is essential not only for aiding in the process of migrating content to the new version of the site, but also to correct any broken links that may exist. Many organizations don't keep records of site content, but fortunately, there are many online services that will scan your website and list all your broken links, and some also map your website's pages to you can get an overview of your information architecture. Here are some online resources that can help with this:
DeadLinkChecker.com
DeadLinkChecker.com is a simple tool that scans your site and tells you which links don't work, and where on your site you can find them. This site does not offer sitemapping functionality:

BrokenLinkCheck.com
brokenlinkcheck.com is even better, as it not only shows you what pages on your site have broken links, but it also provides links straight to your page's code with the broken link highlighted, so your Web developer knows right where to go to correct the error: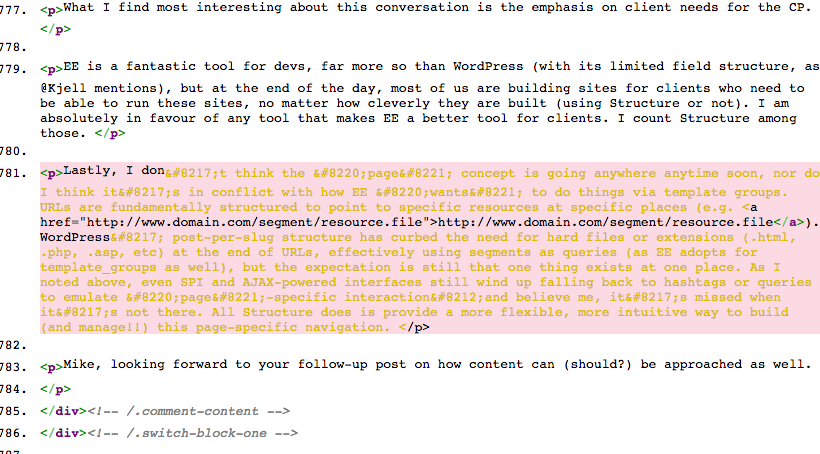 XML-Sitemaps.com
XML-Sitemaps.com has a nice crawler that will generate a sitemap in several formats. You type in your URL, hit Start, and once it's done its thing, it will let you download the results as an XML file or HTML. For the purposes if performing a content audit, the HTML version is most helpful. It displays your site's pages in a tree hierarchy with links to each page: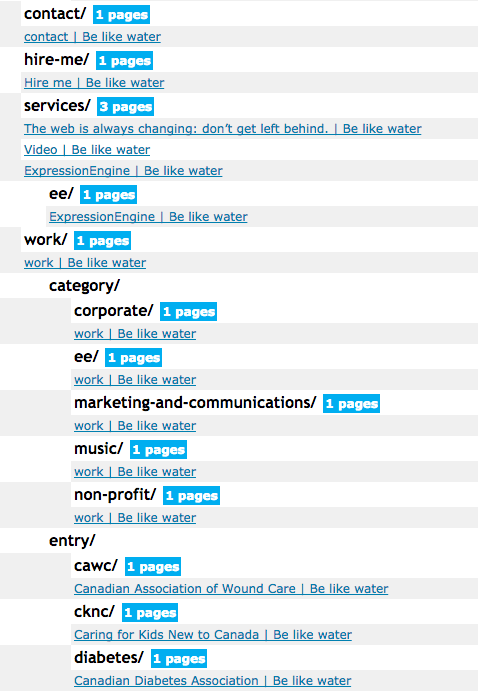 InternetMarketingNinjas.com
InternetMarketingNinjas.com have a great crawler that will generate a table of your site's pages, along with helpful information like the number of internal and external links on each page, the meta description offered to search engines, and the title tag being used to identify the page:

Learn more about how to conduct a website content audit over at the Nonprofit MarCommunity.
Have I made you consider a viewpoint you hadn't before? Or do you and I think alike? Either way, maybe we should work together?