Marlene Oliveira is nonprofit consultant and copywriter. In addition to her client work, she also runs the popular Nonprofit MarCommunity blog. Marlene hired me to redesign the website for her consulting business, moflow.ca. She requested that the new moflow.ca be built on WordPress, which is not normally my CMS of choice, so it was a welcome challenge.
I'm a firm believer in the content first philosophy: that a website's content is the thing that gets designed. To that end, I never build websites with predesigned themes. No one should have to force their content into a design template that was made without any consideration for it. While WordPress does require you to start with a theme, since Marlene hired me to design the site as well as build it, I used a very stripped-down theme and customized it extensively.
Marlene had worked with a graphic designer to develop a colour palette and some visual elements for her brand, and she asked me to work them into the site design. Among the elements I created were some textures incorporating the visual elements which Marlene could use as backgrounds for feature images on the moflow blog. Marlene also uses these to promote her articles in social media.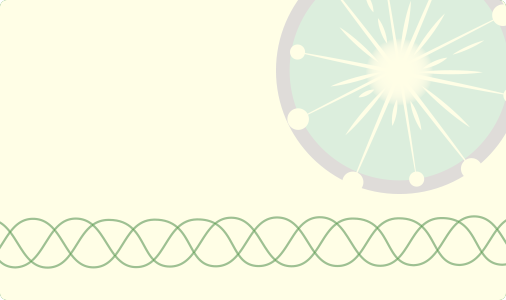 It made sense to me to have different content areas set up to hold different types of content, so that Marlene could post blog entries in one place, testimonials in another, and portolio examples in another. Doing this in ExpressionEngine—my preferred CMS—is very simple, as EE has been storing content in Channels and Custom Fields since 2004. While it took some hacking, I was able to set up several Post Types to accomplish something similar in WordPress.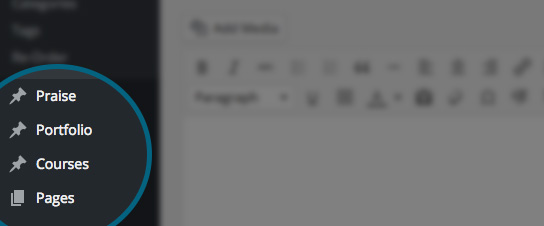 Marlene had a MailChimp-powered enewsletter that she published regularly. Her primary call-to-action for moflow.ca was to get visitors to sign up for updates, so I made sure to add her enewsletter signup form in several places throughout the site, and of course make it mobile-friendly as well. The design of moflow.ca reflects Marlene's fun, lighthearted brand personality while maintaining her company's professional values, and the colourful module-based layout reflects the focused nature of her work.